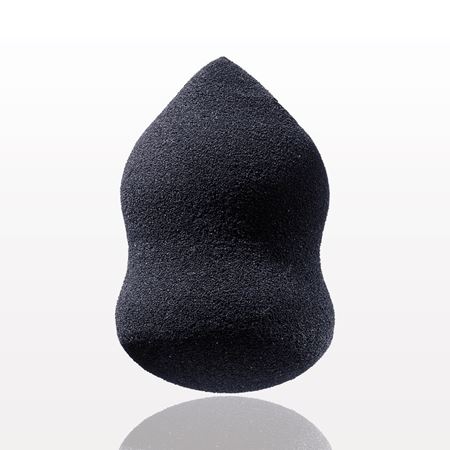 Sponge-Blender
What it is:
Makeup sponge - blender
What it does:
This latex-free, oblong blending sponge provides a comfortable grip, while easily contouring the face during make-up application.
Vegan

Cruelty Free

Latex Free
Ingredients & Directions
Ingredients: Latex Free PU Foam
Directions: External use only. Use to apply makeup onto clean, dry skin. If irritation occurs and/or persists, discontinue use and seek a physician. Do not apply to irritated, infected and/or open wounds. Do not ingest. If ingested, do not induce vomitting. Seek a physician or contact a poison control center in your area. Store in a cool and dry place. Keep away from heat, flames and/or other flammable sources. Contains small parts and edges that could cause injury. Keep away from infants, small children and/or pets. Handle with care. Flammable. To clean, wet brush with cold or lukewarm water. Apply a small amount of our makeup brush cleanser to the stained areas. Gently work into a lather without twisting or stretching the brush. Rinse and repeat if necessary. Squeeze to remove excess water. Set aside on a piece of paper towel to dry.